A lake view.
Mr. and Mrs. A, from Hampshire, decided that they wanted to open up the inside of their home to the beautiful setting outside their home. After much deliberation over the possible options, they decided that a corner set of bi-fold doors would give them the flexibility to completely open their kitchen/dining area and make the most of the stunning panoramic view.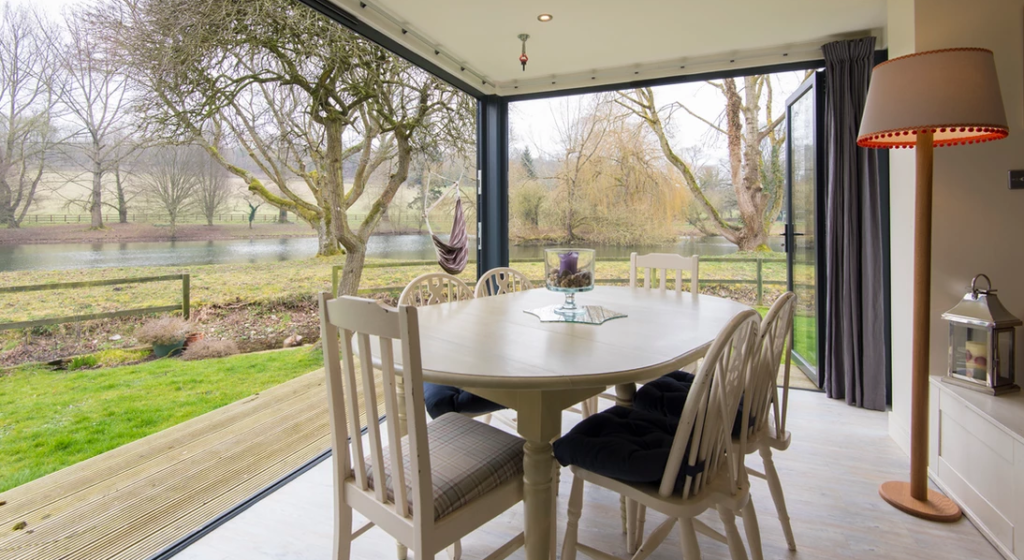 With thermal efficiency and security in mind, Mr and Mrs A wanted a set of doors that would help to improve their energy costs whilst keeping them safe. With a versatile aluminium material and multiple ultra-safe locking systems to choose from, the Origin Bi-fold Door was the right choice for them. Mr and Mrs. A decided to go for the multi-point locking system. By testing out this very mechanism in a local Origin showroom, they were able to see for themselves that the system would ensure their safety and security.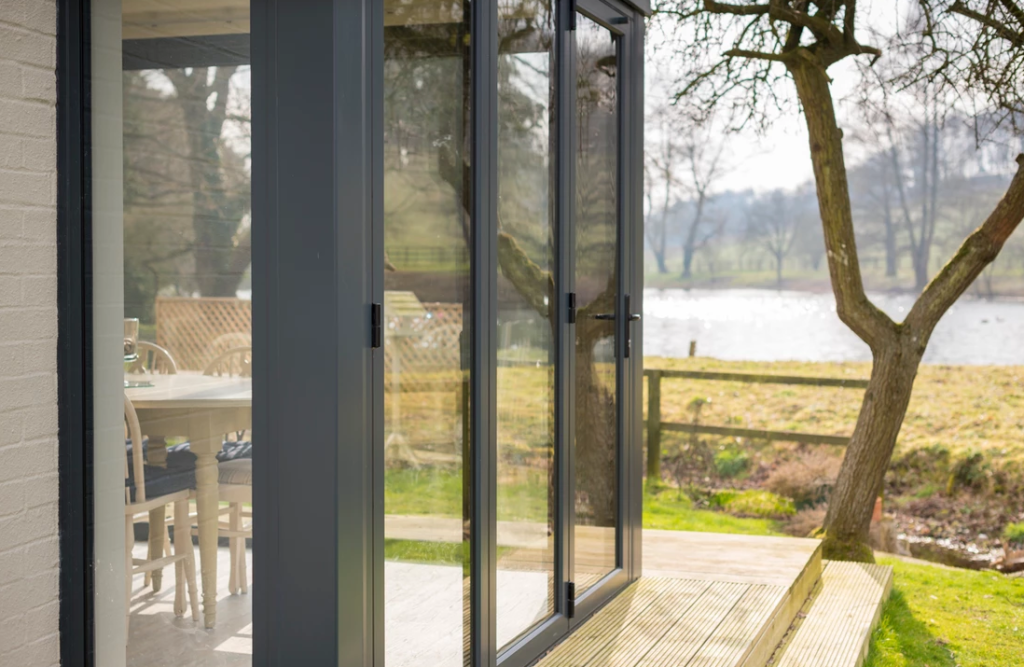 The couple didn't realise that there would be so many colours to choose from in the Origin range, offering a totally bespoke product. They decided that they wanted a colour that would contrast yet compliment their light interior and the lightly painted exterior walls. After contemplating many of the 150 potential colours and dual-colour combinations, Mr. and Mrs. A decided that Anthracite Grey (7016RAL) on both the inside and outside would modernise their home.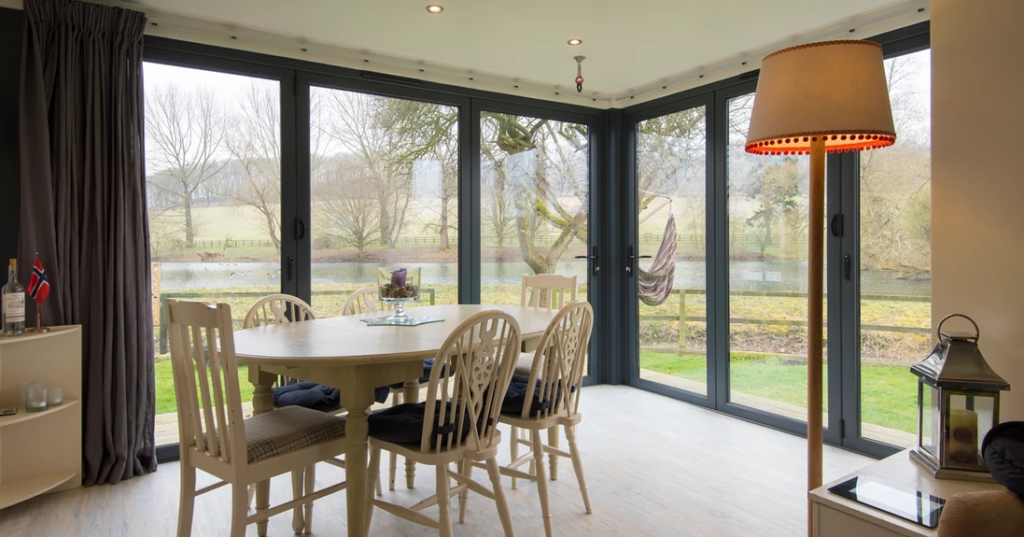 Now, the couple can open their home to the nature and greenery in their garden. With their Bi-fold Doors, they can enjoy views of the frosted lake and dewy grass in the winter while keeping warm indoors. Similarly, they can open up their doors in summer to enjoy long warm nights in their garden. Not only have the bi-folds improved the appearance of their home, they have also helped to keep the family energy bills low with the effective poly-amide thermal break within the door profile. "The bi-folds have allowed us to feel much closer to the nature right on our doorstep whilst saving us money in bills" commented Mrs. A, "and we're able to laze in the hammock just outside without feeling too far away from the indoors."