An open and social space created.
Mr and Mrs A extended their family home back in 2016, creating a new light and airy kitchen space. Mrs. A would often look through home design magazines for inspiration and came across bi-fold doors. Having research bi-fold doors, the couple felt that they could be the perfect final touch for their renovations, offering a timeless look that was also functional. With a patio area right outside, the couple felt that the bi-folds would turn their kitchen/patio area into a much more social space, ideal for entertaining and barbecues with family and friends.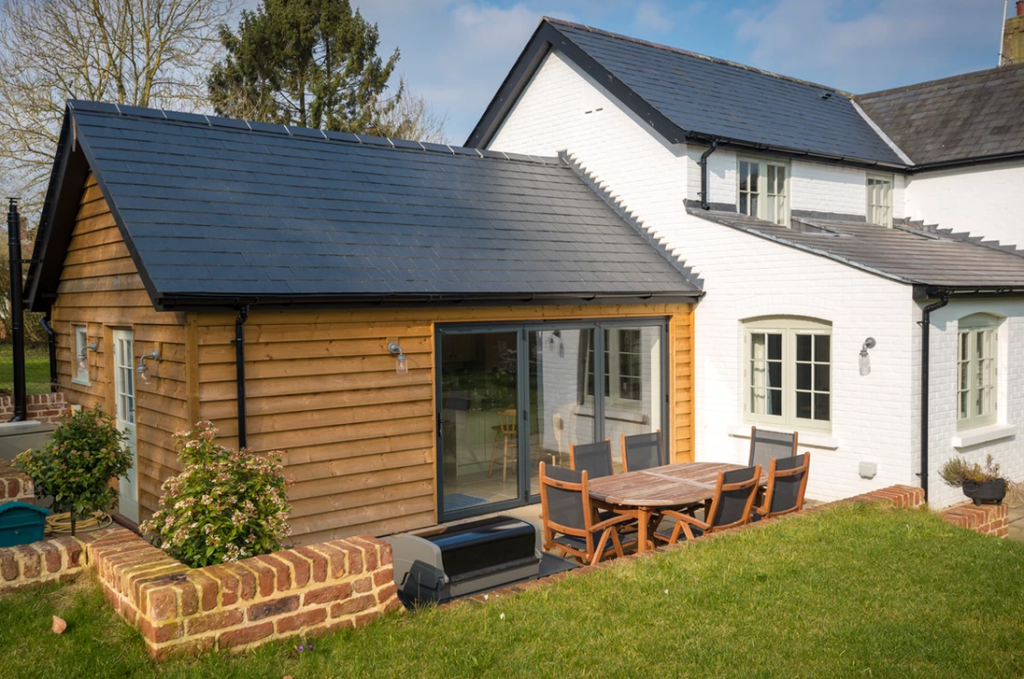 After deciding to go ahead with the project to install bi-folds, the couple chose a 3-door outward folding set with a flush threshold to make for easy access inside and out. They went for the popular colour choice of anthracite grey (7016 RAL) for both sides of the frame, allowing them to benefit from fast shipping times. The clients thought the colour looked sleek and modern whilst also complimenting the contemporary style of their property. As well as colour and design, the couple wanted to ensure that the doors would provide them with maximum security. The popular multi-point locking system provides the clients with peace of mind with its impressive, safe mechanism.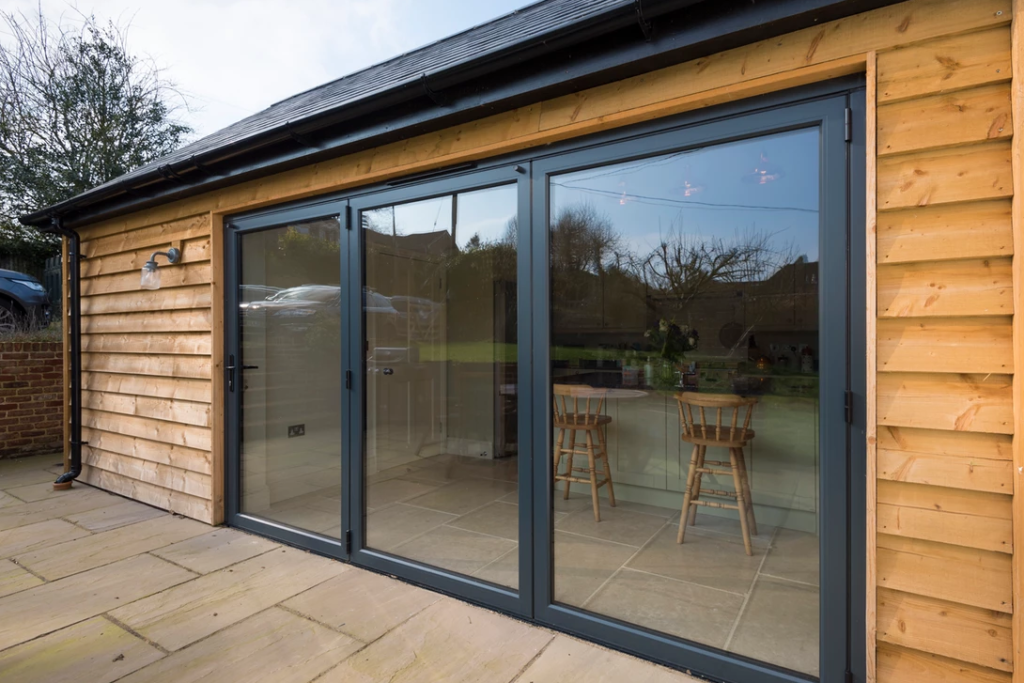 Overall, the couple are very happy with their Origin bi-fold doors, stating that they're the perfect addition to their renovation. Mr. A commented "We are thrilled to have been able to improve the aesthetic of our home without having to compromise on the quality and security that the bi-folds offer."