Titan Aluminium Flat Rooflights
We are now proud suppliers & fitters of Titan Aluminium Flat Rooflights. Titan Aluminium are a Hampshire based flat rooflight manufacturer.
With over 25 years experience within the roofing industry, they identified a gap in the flat rooflight market. So, with their knowledge and experience they designed and manufactured a flat rooflight that would break the mould in flat rooflight design.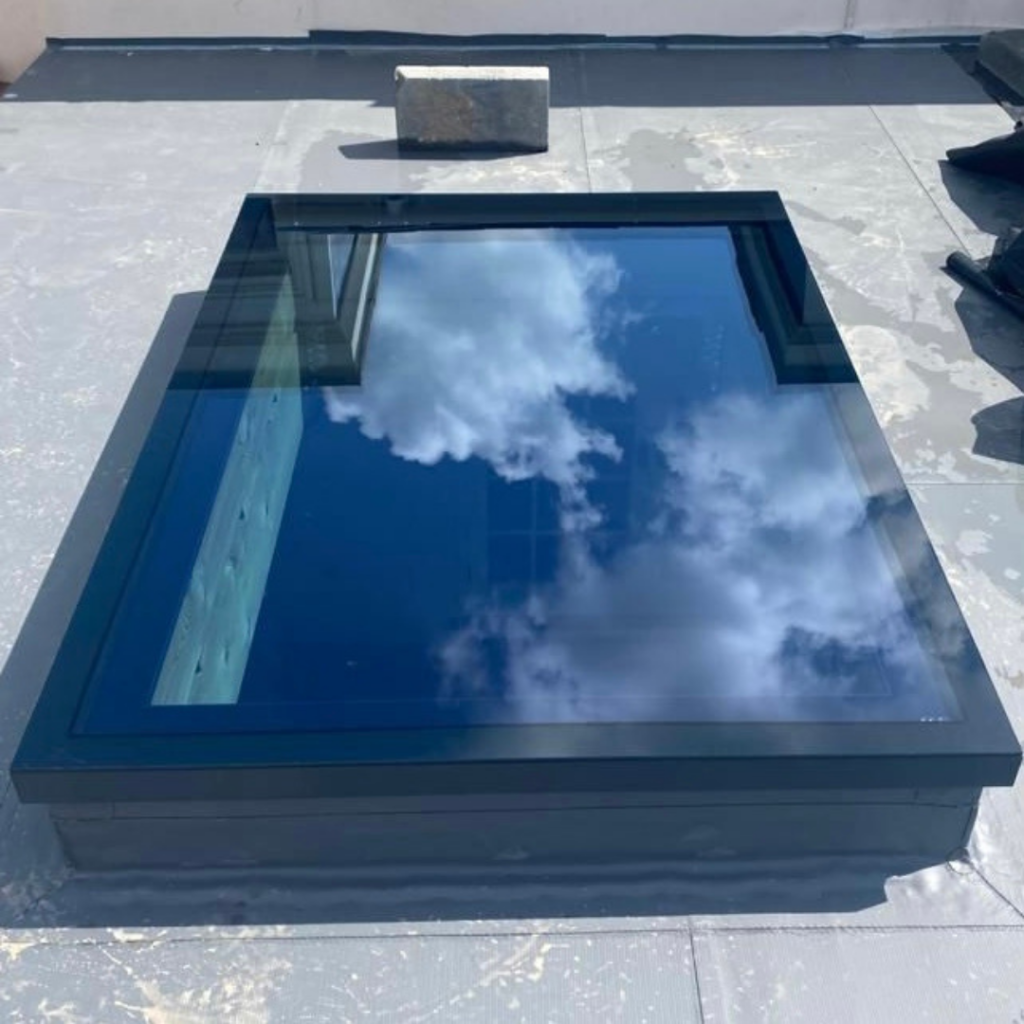 The 'EDGE' flat rooflight range consists of 3 product styles and we can supply and fit them in your home.
With a U-value (overall roof) of 1.3 w/m2k and shatterproof design, these flat rooflights are industry leading.
Quality is at the heart of everything they do at Titan Aluminium. Each unit is thoroughly cleaned and checked before it is framed, and their efficient quality control process ensures that the rooflights delivered are perfect.
Once the Titan 'Edge' flat rooflights have been cleaned and polished, they are loaded onto our dedicated delivery vans, ready to be shipped off to their new home, and we do the fitting!
Titan Aluminium are becoming market leaders in design and innovation, and we are happy to be able to provide you with these fantastic products!
For more information or to get a free, no obligation quote, please contact us here.