Farmhouse gets a new pool and gym.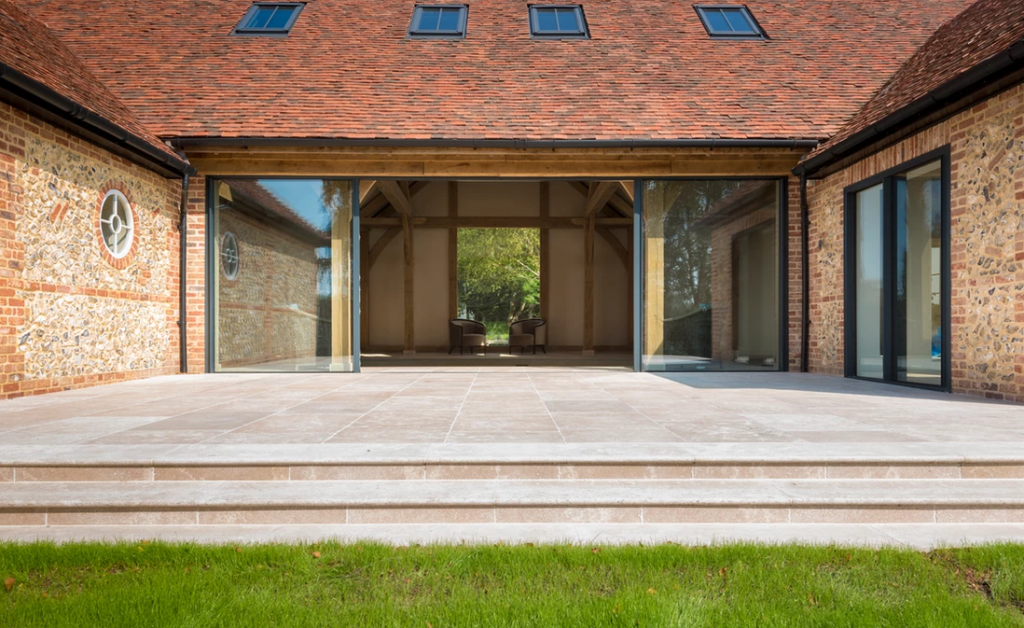 We were delighted to be able to help our clients create a beautiful pool house and gym that tied in seamlessly with their brick and flint Farmhouse. The Origin sliders lent themselves perfectly to blend new with old. The impressive doors in Anthracite grey mean the client can draw them back to create the perfect indoor/outdoor swimming area.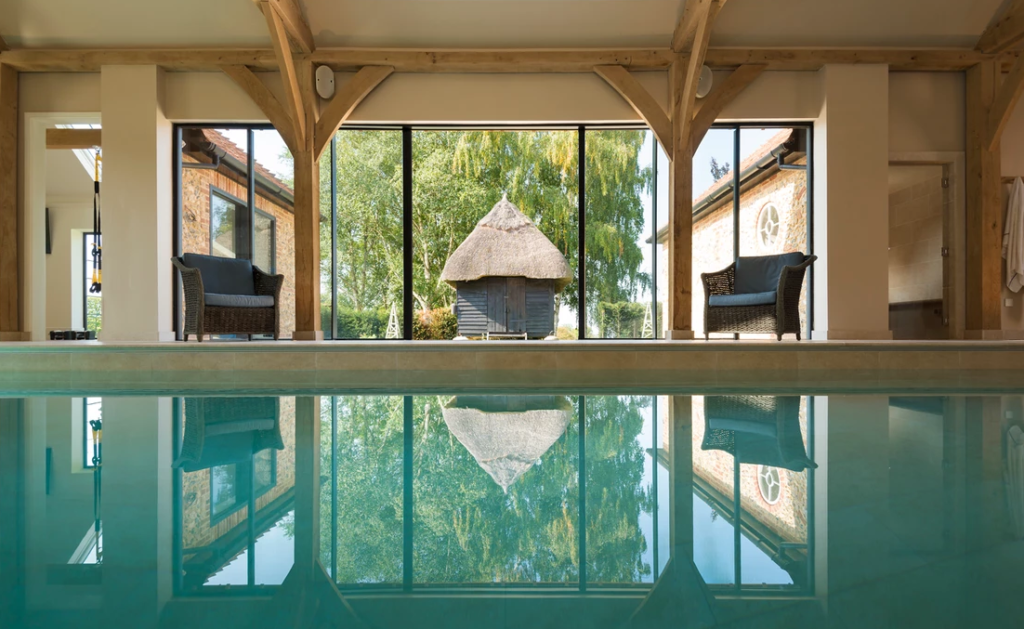 The reflection of the expanse of glass on the pool is so impressive and really sets this building apart.
A smaller, 2 panel set of sliders were used in the gym. They maximise the view of the immaculate lawn and espalier trees, whilst also being able to be slid open to let in the fresh air. The thin aluminium frame creates a sleek border and the toughened, ultra clear glazing is practical and stylish.