Freedom facelift, a countryside pool house.
The owners of this beautiful Hampshire countryside home wanted to renovate their bright, contemporary poolroom by allowing some natural light into the space. With countryside surrounding the building, large windows and bi-fold doors were a no-brainer for the family, which would allow them to completely open up the space for the ultimate swimming dream. After much deliberation, a six-door set of bi-folds were chosen as well as three large fixed windows and one casement window. The fixed windows take up a large proportion of the wall, meaning that the countryside views can be seen from the pool, where the couple swim every day. The thin frames that Origin fixed windows offer mean that the views and thermal efficiency aren't compromised. Large bi-folds being on the next wall along allow for natural light to stream in through the glass and offer panoramic views of the main house. The dual aspect creates a truly unique and stunning atmosphere connected with nature.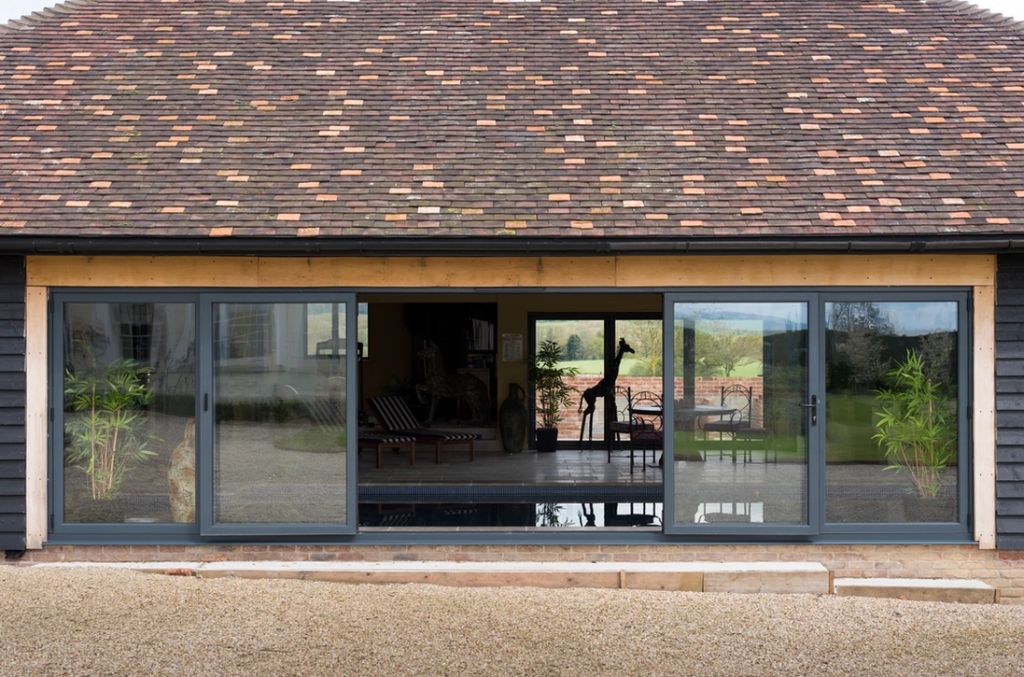 Anthracite Grey 7016M was chosen for all Origin products because the family wanted a colour that would contrast yet compliment the bright interior of the room as well as blend with the dark cladding on the outside of the building. This grey colour is a popular choice, with its sophisticated finish and the modern look it creates, and allowed the couple to benefit from super-fast lead times.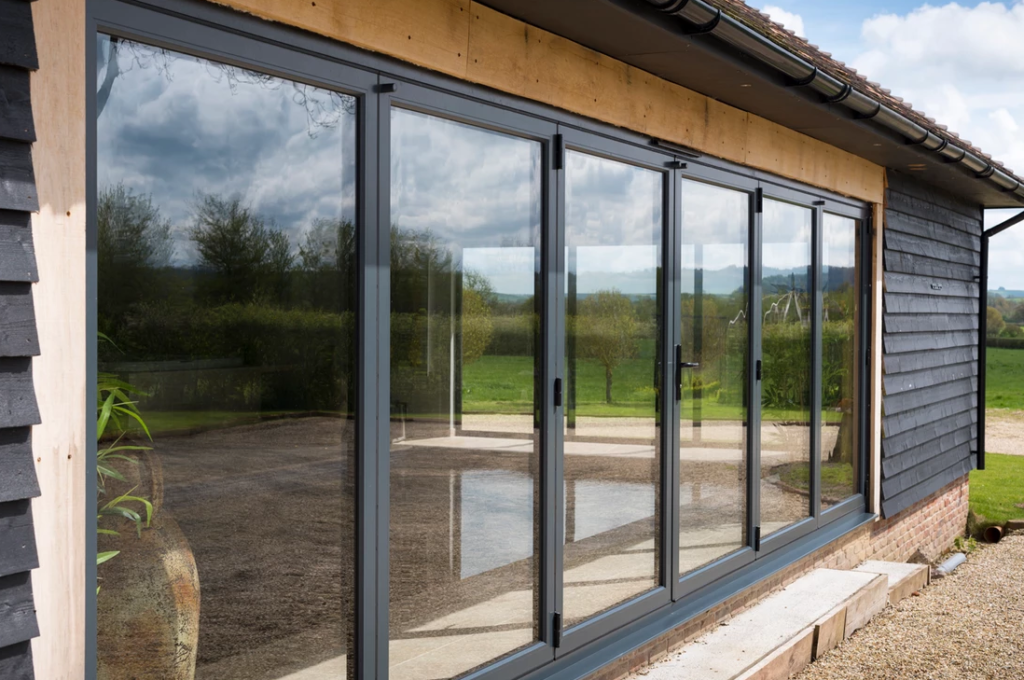 The owner comments that "during the summer months, we open up the bi-folds to make the space feel closer to the outdoors, whilst being able to enjoy the scenery through the glass in the colder months." It seems that Origins products have brought out the best in this pool room surrounded by the Hampshire countryside.